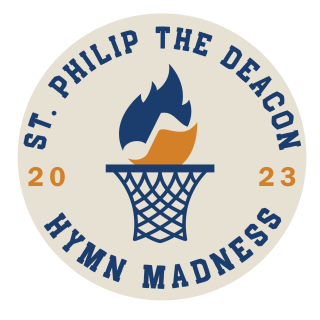 SPD Hymn Madness!
What are your favorite hymns?
There are over 650 hymns in the Evangelical Lutheran Worship Hymnal (ELW), but which ones are your favorites? We're holding a friendly bracket tournament to find out!
Inspired by March Madness, SPD's Hymn Madness tournament pairs 64 of the ELW's most popular, general-purpose hymns in a multi-round bout determined by popular vote. The top eight hymns will be sung during worship as a Liturgy of Hymns later this summer. The winning hymn will claim the title for SPD's Hymn of the Year!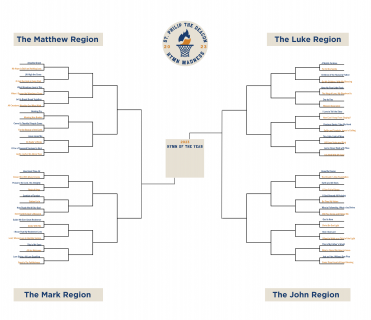 Click on the bracket image to see it in detail.
Round 1 voting is closed. You may vote in the second round from March 28 through April 6.
Click here to vote in Round 2.
Information, including how and when to vote, will be published in our weekly news email, on social media and in the Partners in the Gospel worship bulletin insert.
Liturgy of Hymns: Sunday, July 16 at 9:30 a.m.
Warm up your voices and sing our congregation's most treasured hymns at our summer Liturgy of Hymns! The eight most popular general hymns, determined by several rounds of voting in the spring, will be featured at this worship service.