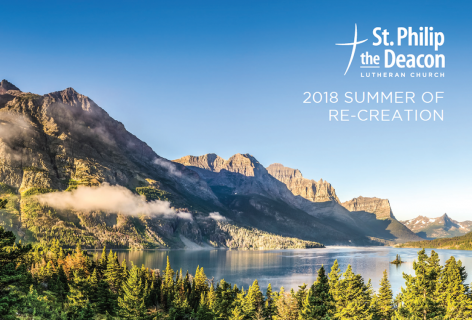 Summer is a perfect time to play and explore—a time when you and your family can seek out opportunities to be renewed, refreshed and replenished. With that in mind, we've created all kinds of opportunities to help you make the most of the summer months here at St. Philip the Deacon—everything from field trips and service opportunities to mission trips and baseball games.
To help you plan, we've put together a booklet full of summer activities for our congregation. You can pick one up at church at the hospitality desk, or download a PDF of the booklet.
We hope you'll find ways to allow God to "re-create" you through some of these events, and pray that your summer months will be filled with opportunities to nurture and deepen your faith—and have fun while you're doing it.