We have lots of ways to engage in the St. Philip the Deacon faith community this summer! Check out these activities and sign up online for these great opportunities for fun and fellowship:
Walk in the Woods

Tuesday mornings at 7 a.m.—Register online, no cost
June 1, 8, 15, 22, 29
July 6, 13, 20, 27
Aug. 3, 10, 17, 24, 31
Mother Nature gives us a free membership to improved health, physically, mentally, emotionally, and spiritually. Let's get together and enjoy all that God gives us in the great outdoors! All are welcome…men /women, younger/older, experienced/newbies. Come join the fun! We will meet on Tuesday mornings throughout the summer at Fish Lake Park on Bass Lake Road for a morning devotion, a walk in the woods, and a light breakfast to follow.
Play in the Park

June 7 and 21, July 5 and 19, Aug. 2 and 16
10 a.m. and 5:30 p.m.
Plymouth Creek Park, 3625 Fernbrook Ln. N, Plymouth.
Join Rachel Arends at the park a time to play and enjoy God's great creation around us. Snacks will be provided for all. We will have a short message and a prayer. Family and friends of all ages are welcome to join in the fun. No registration needed.
Picnic Party
June 10 and 24, July 8 and 22, Aug. 13 and 27
11:30 a.m. and 5:30 p.m.
We are having a Picnic Party! We will meet in the backyard for a picnic. We will have some songs, a short message, and a prayer together. Bring your own everything: blanket, food (lunch, dinner, snacks), toys or books as needed. All are welcome. No registration needed.
Drive-Through at SPD
Saturday, June 12 from 8:30-11:30 a.m.
Come to our Drive-Through to pick up some donut holes, visit our friendly staff, get caught up on some news, and pick up a devotional booklet. But most importantly, bring food and household items that we can donate to support the food pantry at Interfaith Outreach! So many of our neighbors depend on the food pantry, and the need during the summer months is particularly great. Let's show Interfaith Outreach our support for their important mission in our community! Thank you for your generous gifts!
YogaFaith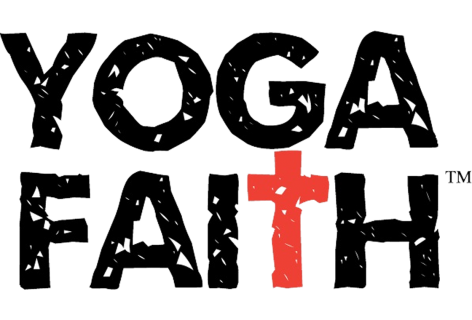 For more information, contact Amanda Berger, at aberger@spdlc.org or 763-475-7139.
May
Thursday, May 27—9 a.m. on Zoom.
Monday, May 31—No class (Memorial Day)
June, July and August
Mondays, 6:30 p.m.—In-person at SPD
Wednesdays, 6:30 p.m.—on Zoom. Begins June 9.
Thursdays, 9 a.m.—In-person at SPD. June 17 no class.
Special Summer Classes
Thursday, June 24, 9 a.m. on Zoom and in person at SPD—Going Deeper: Moving from Beginner to Intermediate Practice.
Thursday, July 22, 9 a.m. on Zoom and in person at SPD—Going Deeper: The Intersection of Yoga Philosophy and Christian Belief.
Thursday, Aug. 19, 9 a.m. on Zoom and in person at SPD—Going Deeper: Pranayama (Breath Work).
Vacation Bible School

June 14-17 from 9-11 a.m.—Register online
Join us for a four days of adventure-filled learning at "Treasured" VBS, where each kiddo will discover how priceless they are to God. Held outdoors in the SPD parking lot, the days will be filled with music, story, games, experiments, friends, learning, growth, and more! Because of the uncertainly of what things will look like with COVID restrictions at that time, VBS is set to be held outside, with a limited number of spots available. Precautions will be taken to ensure the safety of all involved (designated meeting spots, smaller groups, minimal interaction among groups, staying outdoors, no food distribution, etc.). We'll also have a Vacation Bible School program for the littlest kids, based on the same stories the big kids will enjoy.
Volunteer at VBS! If you would like to sign up to be a leader for our kids' VBS experience this year, you can learn more at spdlc.org/register, and then sign up online! Thank you for your contribution to making this year's VBS a great experience for our kids!
Kids Biking with Trisha

Tuesdays, June 22 and July 13—Register online
Mother Nature gives us a free membership to improved health, physically, mentally, emotionally, and spiritually. Let's get together and enjoy all that God gives us in the great outdoors! Come join the FREE fun! Baker Park has a beautifully scenic 6-mile paved loop. Kids who can successfully complete the 6+ mile loop will begin our time together with a devotion, ride the loop, and then have a short breakfast to follow. Meet near campground ranger station at 8 a.m.
We Can Help Wednesdays

June 30, July 7, 14 and 21—Register online
This program is for elementary kids, who have completed K – 5th grade, to experience the act and importance of service. Each day will be divided into a service project at one location and entertainment at another. Kids love these outings, where they learn that they can make a difference by their acts of service, and then spend an afternoon at one of our great area recreational destinations. Note: We Can Help Wednesday plans are subject to schedule variations.
Splashin' at the Pad

Saturday, July 10 at 10:30 a.m.
Central Park, 12000 Central Park Way, Maple Grove.
Let's have fun at the splash pad in Central Park! We will meet and have a short message with a prayer. Then we will play and have some snacks together. Your family and friends are welcome to join in the fun! Please register online.
Families Moving Forward
July 18‒25

Beacon Interfaith Housing Collaborative who sponsors FMF is continuing to shelter families in hotels. Guests still go to the Program Center during the week where breakfast and lunch items are available. Evening meals are served at the hotel but have to be prepared by a commercial kitchen. Hosting congregations are asked to provide the grocery items for breakfast and lunch and ordering the food for dinner. Rock Elm will be preparing the meals for us. We are seeking financial donations to cover these needs and some of the costs of housing families in a hotel.
If you would like to help support this ministry you can either donate online through the Angel Fund or send a check to the St. Philip the Deacon church office with FMF noted in the memo line. Thank you for supporting this important mission!
Summer Bike Outings for Adults

We are blessed to have so many trail options near us to embrace the outdoors. Let's hop on our bikes and see what we can see as we pedal along. No cost. Register online so we can update you in case of weather changes.
– Outing 1: Dakota Regional Trail
Thursday, July 8, 7 a.m.
We'll take an out-and-back trip, about 15-20 miles total, starting in the parking lot and heading west.
– Outing 2: Lake Rebecca Park, between Rockford and Delano
Thursday, Aug. 26, 7 a.m.
An 8 mile trail.
Women in the Woods with Trisha

July 16-18—Register online by June 1
We will spend two nights in a cabin at Heartwood near Trego, WI. All cooking and clean-up will be done for you by Trisha. You simply come and enjoy time in the great outdoors! There will be a lot of free time for you to walk, bird watch, swim, kayak, hike, read, rest, craft, chat, bike, whatever brings you joy and helps you relax. This is your time to refresh and reconnect with God. Scenic views should be prevalent. We have an entire duplex cabin rented, which means 8 separate bedrooms. There is room for more than one person per bedroom, or you can choose to room singly. The duplex has running water with indoor bathrooms and shower.
Spirit Beads Workshop
Tuesday, July 20 at 3 p.m.—Register online
Make one and Take one! We'll open up the bead collection for an afternoon of creativity and fellowship. Make either a Prayer Chain or a Meditation Ring to be given away by SPD, and then create something for yourself to take with you! No cost.
Summer Sunrise Yoga

July 26 and Aug. 16 at 6:30 a.m.—Register online
Join certified YogaFaith instructor Amanda Berger for a sunrise yoga practice at Wayzata Beach. This class is perfect for all levels. We'll be practicing on sand, so bring a beach towel to put under your mat (to help keep it clean). Cost: $5 per person
St. John Summer Retreat for Adults
Thursday evening, July 29–noon, Aug. 1—Register online

Revealing Revelation: Drawing Back the Curtain on the Bible's Most Mysterious Book
Join us for a weekend-long deep dive into the book of Revelation with Luther Seminary Old Testament theologian Dr. Michael Chan. We will explore Revelation's rich imagery and connections to church music ("Holy Holy Holy," "This is the Feast," etc.). We will explore how Revelation is misunderstood in many ways in modern culture and how it can help us deepen our faith and grow in relationship to Christ.
Kayaking for Adults

Sunday, Aug. 15, 4 p.m.—Register online
This will be a guided tour of the Rum River. We will rent kayaks from Twin Cities Kayaking and have a guide who leads us on a two-hour tour of the river. Wildlife viewings are common on this route. All skill levels are welcome. For anyone who can paddle a kayak and wants to tour the river from this vantage point.
Habitat for Humanity Build
Aug. 16-20—Save the dates. Registration coming soon!
This year our SPD Habitat build crew will be working on a rehab project in New Hope.
Kids Adventure Day with Trisha

Wednesday, Aug. 18, 11 a.m.–8 p.m.—Register online
Kids who have completed grades 2-5 will head to Baker Park in Maple Plain for a fantastic afternoon/evening of fun in God's great outdoors! We will eat lunch at the park, bike the 6-mile loop, swim in the lake, play some games, explore nature, make an art project, cook dinner and s'mores over the fire, have a Bible lesson, make some new friends, and so much more! Registration deadline: Aug. 1. Cost: $30.