Feb. 23, 2021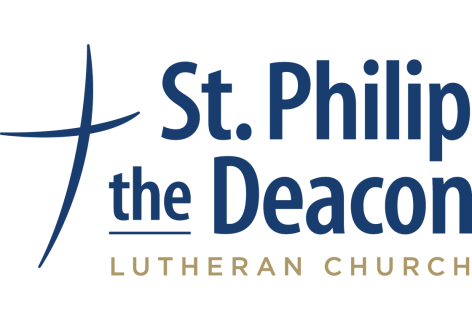 Dear St. Philip the Deacon Friends,
As we have all been hearing, there is hopeful news these days regarding the pandemic: the increased availability and delivery of vaccines, declining infection rates, and the possible reopening of schools in the near future.
The leadership of St. Philip the Deacon continues to monitor all of these factors and dynamics as it relates to a safe expansion of our in-person worship opportunities. And, of course, we are particularly aware of the upcoming celebration of Easter in early April—the high point of the Christian year.
As we anticipate that most important day in our life together, I write to let you know that we are considering the possibility of limited in-person worship offerings beginning Easter weekend. Given how fluid and dynamic the circumstances with the pandemic remain, however, we believe it is not prudent or appropriate to make a final decision about our plans for Easter weekend and beyond quite yet.
As I have mentioned in other places, one of the casualties of the pandemic has been a loss of certainty and clarity. And while we would like to be more definitive with our Easter plans at this point, we feel it is simply too early to make a final call either way. Declaring that Easter will be virtual-only seems overly cautious given the current trajectory of pandemic news; and yet promising that we will absolutely offer an in-person option for Easter feels slightly premature. Given this, we ask for your patience and understanding as we sit with this decision for a bit longer.
During the past year, our members and staff have demonstrated incredible flexibility, generosity of spirit, creativity and faithfulness as we have all worked together to navigate a particularly disruptive and turbulent period. With you, I hope and pray that we are now moving into a new chapter in the story of this pandemic, and I look forward to the day when all of us can once again gather in our Sanctuary.
In the meantime, I ask for your continued prayers as we make our way—together—in our Lenten journey, and I send along my gratitude for your ongoing partnership in the Gospel here at St. Philip the Deacon.
Gratefully,
Tim Westermeyer, Senior Pastor
On behalf of the Pastoral Team, the Church Council and Executive Team:
Pastors: Pastor Mark Schmid, Pastor Cheryl Mathison, Pastor Valerie Strand Patterson
Church Council: Beth Jacob (President), Bjorn Berg, Ben Bienert, Debbie McIntyre, Heidi Hukriede, Sarah Johansen, Greg Lindberg, Alyssa Porubcan, Jason Scherschligt
Executive Team: Tom Abrahamson, Mike Braun, Lana Jones, Bob Paulson, John Schultz