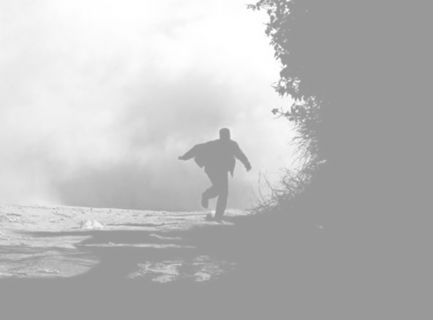 Running from Grace
A Lenten series based on the Book of Jonah
Often when the Old Testament book of Jonah is mentioned what comes to mind is a story about a prophet and a big fish; but Jonah is about so much more! It is a vision of the relentlessness of God's grace.
Our 2018 midweek Lenten worship sermon series will take shape around a big theme from the book of Jonah: the grace of God. The story begins with Jonah being called by God to preach against the city of Ninevah, the capitol city of Assyria, an enemy of Israel. Jonah wants nothing to do with God's calling. Instead, he runs away from the Lord; effectively he runs away from the grace of God.
Each week we will explore a different reason one might run from grace as we dig deep into the most beautiful gift of God and our reluctance to both accept it for ourselves and to reflect it to others.
Join us for Ash Wednesday worship and Wednesday evenings in Lent!
Ash Wednesday Worship, Feb. 14
12 noon, 5:30 p.m. and 7 p.m.
Imposition of Ashes and Holy Communion
Wednesdays in Lent, Feb. 21-March 21
Soup supper 5:30 p.m.
Pre-worship discussion with the preacher 6 p.m.
Worship 7 p.m.
Running From Grace weekly themes:
Feb. 21 – It requires too much from me
Feb. 28 – I'm ashamed
March 7 – "They" don't deserve it
March 14 – I don't want to change
March 21 – You can't outrun grace