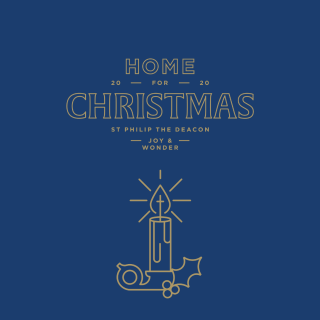 Immanuel in a Different Kind of Year


This year, we recognize that many of our usual holiday traditions and activities will need to be adjusted. Travel will be more difficult, and some of the places we associate with our celebrations—restaurants, sporting events, concerts, and yes, churches—will not be open as they usually are. Given all of this, we are choosing to embrace the reality of this year's holiday season by using "Home for Christmas" as our overarching theme—recognizing that all of us will, in fact, be home more than might be typical.
Immanuel, God with Us


There is great beauty to be found in being home for Christmas and Christ is present with us. For your Advent preparations, we've curated several resources to help you as you anticipate with joy and wonder the coming of Christmas.
Advent begins on Sunday, November 29
Resources for Home for Christmas:
Daily Advent Meditations: Each morning at 8:00 am, you will find a video meditation with one of our pastors based on the book, Advent and Christmas Wisdom from Henri J.M. Nouwen. These can be found on our Live Stream,  YouTube Channel and Facebook page.
DIY Advent Wreath: Join Pastor Mark Schmid and his daughter, Josephine, for four simple Advent wreath projects. See all four videos on our YouTube channel.
Virtual Advent Calendar: Follow SPD on Instagram and Facebook to find a daily post with our advent calendar prompt. This is another way to bring Advent reflection into your daily round and engage with the St. Philip the Deacon community during this season.
Advent YogaFaith Practices: Coming soon! Join Amanda Berger (CYFT-200, YA-200) as she guides you through three, 20-minute practices, accompanied by harp music, especially for the Advent season. You can choose whichever practice fits you best with a practice for deep relaxation, slow flow, or a special story-telling style practice that's perfect for the whole family (especially children!). These are available on our YouTube channel. 
Spotify Playlists: Find four specially curated playlists on Spotify by using the following links or by searching for SPD Home for Christmas: Hope; SPD Home for Christmas: Peace; SPD Home for Christmas: Joy; SPD Home for Christmas: Love.
Sabbath Rest: In addition to our daily offerings, we encourage you to set aside 24 hours during the Advent season as a day of Sabbath. Set aside a day for rest; turn off electronics, pause the holiday hustle. Go outside. Take a winter walk. Breathe. Rest. Restore.
Advent Calendar: To help us attune our hears and spirits to the possibility and expectation of this season, we have published an Advent calendar created especially for the SPD community. Each prompt in the calendar is designed to be done with little preparation and no special supplies. These are perfect for sharing with those in your home—young and old alike—as well as doing on your own. (If you didn't receive a calendar in the mail and would like one mailed to you, contact info@spdlc.org, while supplies last.)
Each of the daily prompts on the Advent calendar involves one of the following: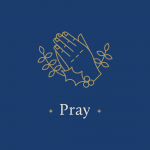 Pray/Light Your Advent Wreath: On each Sunday of Advent, we invite you to light a candle on your Advent wreath (during worship or maybe as you gather for a meal) and prayer the included prayer.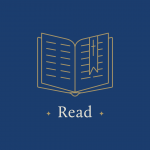 Read: A short passage from the Bible to be read aloud.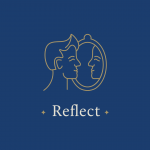 Reflect: A conversation starter for those you live with, or to use as a journal prompt, or for quiet reflection.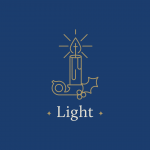 Light a Candle: You can use your Advent wreath or any other candle. Light the candle and using the prompt provided call to mind a concern. Spend a moment gazing at the candle's light. Talk or journal about the prompt.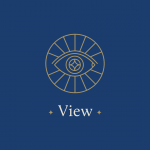 View: Do an internet search for the title and artist of the work and consider how the artwork connects to the season of Advent.  Ask, what is God revealing to me?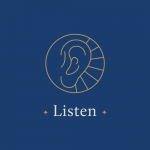 Listen: Look up online or on a music streaming service the song suggested and actively listen to the lyrics as you find stillness and breathe.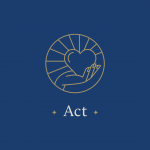 Act: Each of these prompts invite us to spend a few minutes doing something to help us prepare our hearts for Christmas. None of these require advance preparation and can be done in just a few minutes.