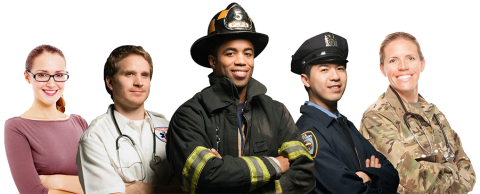 Front Line Prayer Support
During the coronavirus pandemic crisis, are you working in a Front Line capacity (healthcare, EMS, Fire, Police, congregant care facility, grocery or other essential services), or is someone you care about serving in this role? Through a prayer partner ministry, we would like to offer you support and encourage you during this challenging time.
If you would like to participate in this ministry, either as prayer partner or to request support for someone in the Front Line, please complete our online form to supply some brief information. You will receive an email with your prayer request. It is our hope that in a focused manner we can surround and uphold our community in prayer.
"And pray in the Spirit on all occasions with all kinds of prayers and requests. With this in mind, be alert and always keep on praying for all the Lord's people." – Ephesians 6:18