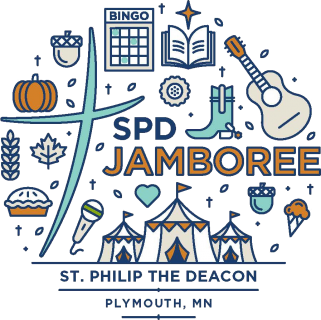 Join us on Saturday, Oct. 2 at 3:30 p.m. for our SPD Jamboree!
A jamboree is a "large festive gathering", and that is what we are planning! Beginning at 3:30 p.m., this event is for all ages—young and old alike. The afternoon will include the Jolly Pops band (a popular kids' band), family square dancing, Bingo, a food truck and prizes. There will also be a donation drive for the "3,000 Acts of Kindness" project. (Read more about that event at coatedinlove.org.) Mark your calendar, and plan to join us for an afternoon of fun and fellowship!
Everyone is invited! This event is free and open to the public. Bring a friend!