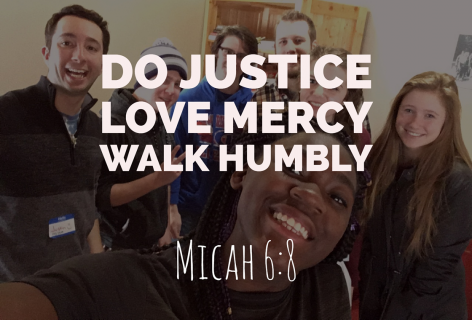 "Do Justice" retreat is designed to accompany high school youth and young adults in a journey of discovery, awareness, and action around the realities and issues of Social Justice which contribute to hunger, poverty, discrimination and violence.
Micah 6:8 called God's people "To act justly and to love mercy and to walk humbly with your God." The purpose of this retreat is to engage young leaders, from 10 different congregations and contexts across the metro, in conversation and shared learning while working toward solutions through advocacy and education.
Our retreat will focus on the theme of "Identity" as we listen to each other's stories and work to build friendships across cultures, contexts, and differences. You can look forward to friends, food, and tools to work toward social change, advocacy education, inspiring true stories, games, hot cocoa, and more! Let's start on our journey together to Do Justice!
Cost is $40 and will cover transportation to the retreat, meals, housing, snacks, and a great time away.