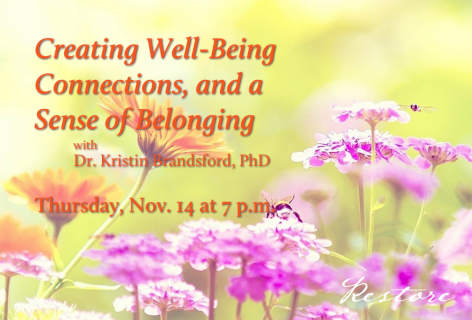 Creating Well-Being, Connections and a Sense of Belonging
Thursday, Nov. 14 at 7 p.m.
Speaker: Dr. Kristin Bransford, PhD, Professor of Psychology, Concordia University, St. Paul
We will identify and practice well-being strategies to develop connection and a sense of belonging with those in the world around you. Giving you tools to create connection, unity, and resilience in your life and making connections to those in your proximity. This is a Lay Ministry teaching presentation for all lay ministers, but it is open to any interested person.