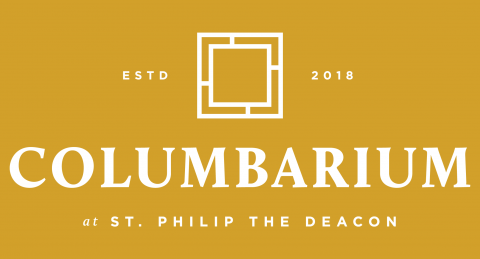 Learn More about St. Philip the Deacon's Columbarium
For centuries, Christian communities have had cemeteries connected to their church locations. These burial grounds have created beautiful spaces to remember loved ones, have simplified the logistics of burials, and have allowed congregations to honor the great cloud of witnesses who have gone before them.
For congregations in cities and suburbs, these kinds of traditional cemeteries haven't been possible due to space limitations, but columbaria—walls with niches designed to receive and store cremation urns—have become a popular alternative. Like traditional burial grounds, these structures allow families and friends to remember and honor loved ones in a setting that is directly connected to the life of the congregation.
Many members of St. Philip the Deacon have inquired about the possibility of adding this type of feature to our church grounds over the last few years, and plans have now been developed for the construction of a Columbarium wall on the north side of the church, just off of our Chapel in what is currently our prayer garden.
Are you wondering why you might want to choose cremation over a traditional burial? Have you considered the advantages of choosing a columbarium next to your church over one in a traditional cemetery?
We will have an informational meeting on Thursday, April 26 at 7 p.m. to answer your questions and help you make decisions about participating in the program. No registration needed. Pastor Tim Westermeyer is available to answer your questions at twestermeyer@spdlc.org or 763-475-7136.