The SPD Book Club meets once a month on Tuesday evenings for conversation and discussion facilitated by a staff member. Books are available for purchase about a month in advance at the Hospitality Desk in the Atrium. For more information contact: Pastor Mathison at 763-475-7128 or cmathison@spdlc.org.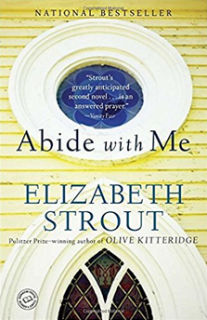 Tuesday, Sept. 19 at 7 p.m.
Abide with Me, by Elizabeth Strout
A beautifully written book by Pulitzer Prize winner Elizabeth Strout. The story is set in the 1950s in the small town of West Annet, Maine where a minister struggles to regain his calling, his family, and his happiness in the wake of profound loss. Facilitated by Trisha Ragner.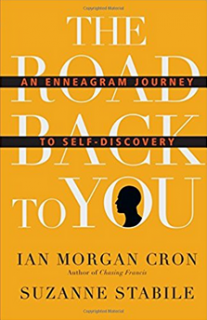 Tuesday, Oct. 17 at 7 p.m.
The Road Back to You, by Ian Morgan Cron
What you don't know about yourself can hurt you and your relationships—and even keep you in the shallows with God. This book by Faith & Life speaker (Oct. 26) Ian Cron, introduces the Enneagram (an ancient personality typing system) and explores its connections with Christianity. Facilitated by Pastor Mathison.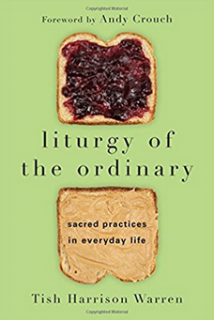 Tuesday, Nov. 28 at 7 p.m.
The Liturgy of the Ordinary: Sacred Practices in Everyday Life, by Tish Harrison Warren
In the overlooked moments and routines of our day, we can become aware of God's presence in surprising ways. Each chapter looks at something—making the bed, brushing teeth, losing keys—that the author does every day relating each activity to a spiritual practice as well as an aspect of our worship. Facilitated by Cheryl Sjaarda.
Tuesday, Jan. 16 at 7 p.m.
Surprised by Joy: The Shape of My Early Life, by C.S. Lewis
C.S. Lewis takes readers on a spiritual journey through his early life and eventual embrace of the Christian faith. As he recounts his lifelong search for joy, Lewis demonstrates its role in guiding him to find God. Facilitated by Pastor Westermeyer.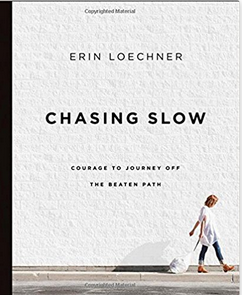 Tuesday, Feb. 20 at 7 p.m.
Chasing Slow: Courage to Journey off the Beaten Path, by Erin Loechner
In Chasing Slow, HGTV star and Faith & Life speaker (March 8) Erin Loechner turns away from fast, fame and frenzy. Follow along as she blazes the trail toward a new-fashioned lifestyle—one that will refresh your perspective, renew your priorities, and shift your focus to the journey that matters most. Facilitated by Amanda Berger.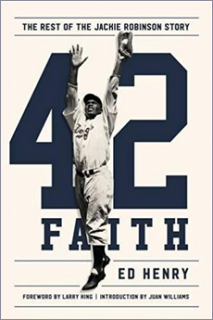 Tuesday, March 20 at 7 p.m.
42 Faith: The Rest of the Jackie Robinson Story, by Ed Henry and Larry King
Journalist and baseball lover Ed Henry reveals the backstory of faith that guided Jackie Robinson into not only the baseball record books but the annals of civil rights advancement as well. Through recently discovered sermons, interviews with Robinson's family and friends, and even an unpublished book by the player himself, Henry details a side of Jackie's humanity that few have taken the time to see. Facilitated by Pastor Schmid.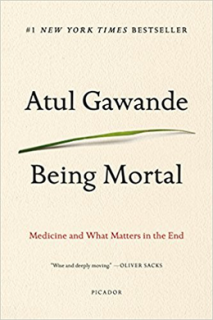 Tuesday, April 17 at 7 p.m.
Being Mortal: Medicine and What Matters in the End,by Atul Gawande
In his bestselling books, Atul Gawande, a practicing surgeon, has fearlessly revealed the struggles of his profession. Now he examines its ultimate limitations and failures—in his own practices as well as others'—as life draws to a close. Riveting, honest, and humane, Being Mortal shows how the ultimate goal is not a good death but a good life—all the way to the very end. Facilitated by Susan Path.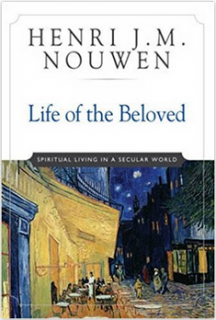 Tuesday, May 15 at 7 p.m.
Life of the Beloved: Spiritual Living in a Secular World, by Henri Nouwen
Initially written for a Jewish friend, Life of the Beloved has become Henri Nouwen's greatest legacy to Christians around the world. This sincere testimony of the power and invitation of Christ is indeed a great guide to a truly uplifting spiritual life in today's world. Facilitated by Pastor Strand Patterson.