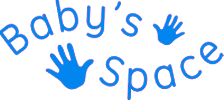 Our winter mission in Early Childhood and Children's Ministries is to collect "Gifts of Love" for Baby's Space, a childcare center in the Little Earth neighborhood of Minneapolis.
Your donations will provide clean, filtered, bottled water for Baby's Space throughout the year. Bottled water is used in infant formula, and provides a healthy alternative to sugared beverages.
Your Faith Creek student's offering envelopes now through the end of February will go toward this mission. You can also put donations in the water bottle display in the lower level lobby, or make a donation online at spdlc.org/giving.
Thank you!