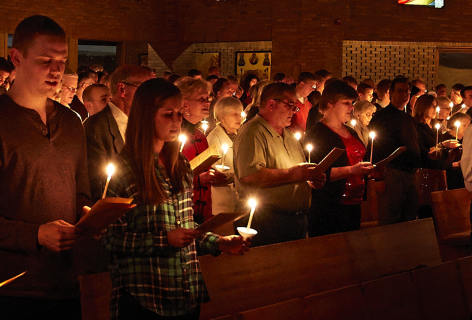 There are many opportunities for worship at St. Philip the Deacon during Advent and Christmas. Please join us for any of these special services:
Blue Christmas, Thursday, Dec. 21
7 p.m., Contemplative Christmas worship with Holy Communion, sensitive to those who are grieving
Traveler's Christmas, Saturday, Dec. 23
Christmas Worship with Holy Communion
Christmas Eve, Sunday, Dec. 24
11 a.m., Children's Worship, approx. 30 minutes
2 and 4 p.m., Worship with Holy Communion
5:30, 7, 9 and 11 p.m., Candlelight Worship with Holy Communion
Childcare available at all services except 11 a.m., and 9 and 11 p.m.
Christmas Day, Monday, Dec. 25
11 a.m., Worship with Holy Communion
Note: No 7 p.m. worship service